The new TUS accredited programme – Certificate in Drones for Construction is open for applications. This 24-week programme is offered at a reduced DASBE funded rate of €833.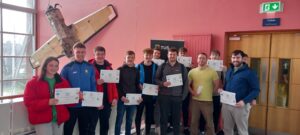 TUS lecturer Jonathan Blackmore a Chartered Building Surveyor, Lecturer and Drone pilot recently tested out the Drones for Construction programme with a group of 2nd Year TUS Civil Engineering Surveying students.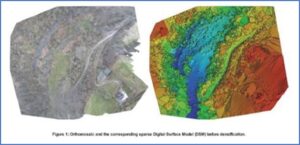 All in the group passed their A1/A3 training by The Irish Aviation Authority in March this year and got great experience capturing photographs using a drone and transferring this captured data into an orthomosaic map. 
This level 7 accredited programme is delivered online in the evenings with in person workshops.
The first module starting on Tuesday 19th September looks at the operations of a drone, Drone flight ground school, Dynamics of Drone flight and legal requirements to fly.
The second module starting in January 2024 looks deeper, into how to use the drone by programming an autonomous flight, data capture activities, processing data and producing quality audited orthomosaic (as shown above) and remote sensing.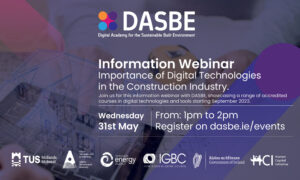 This is just one of the programmes that will be presented at the DASBE Webinar Series on Wednesday May 31st between 13.00-14.00hrs. This is your chance to hear directly from the lecturers and ask any questions you may have. Register here